About
Traab Engg, India Pvt. Ltd
We are leading manufacturer of defense electronic subsystems. The company was established in the year 1999.The corporate office and manufacturing plants are located in Bangalore. The Company has built its reputation over decades as a trusted partner for OEMs, user agencies and operators in the defense sectors for customized solutions.

We have experience backed by all requisite accreditations as a Design Organization and offers top quality electronic and electromechanical products and value added services guaranteed for reliable performance, especially in rugged and highly challenging environments.

These include ground support products, test & measurement equipment & solutions as well as cable harness assemblies, integration, installation and product lifetime support.
At the core of our business mission is the desire to provide a service that can be structured to your individual requirements. We have built up strong relationships with our customers and today these customers still appreciate our commitment and skills in providing wiring harnesses that continue to exceed customer expectation. We would like to mention that we have indigenously developed the components of Servo-amplifier and modulator in coordination with Military Radar SBU for Transmitter Unit of Flycatcher radar .We Design & manufacture Test Jigs for in-house systems and supply custom made. We have manufacturing unit with separate facility for cable harnessing.
Our Products
Traab Engg, India Pvt. Ltd
Test Data
Why Choose Us ?
Traab Engg, India Pvt. Ltd



Certification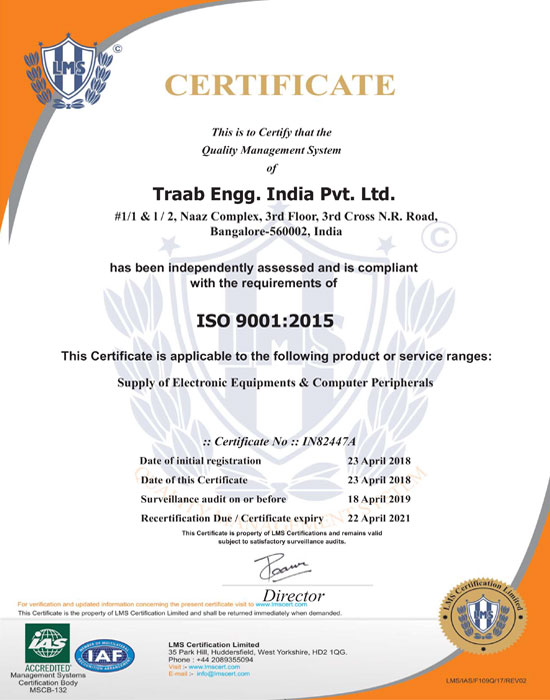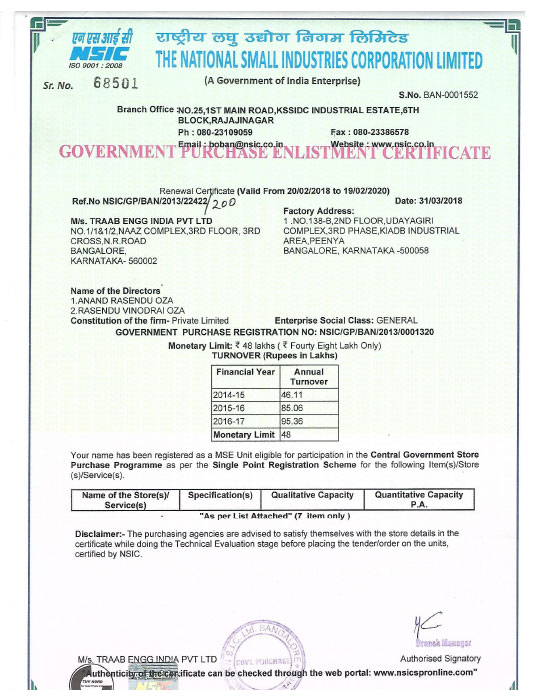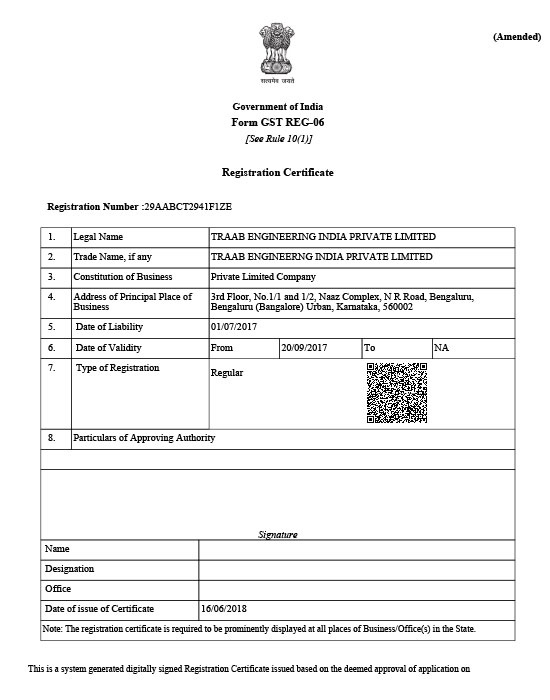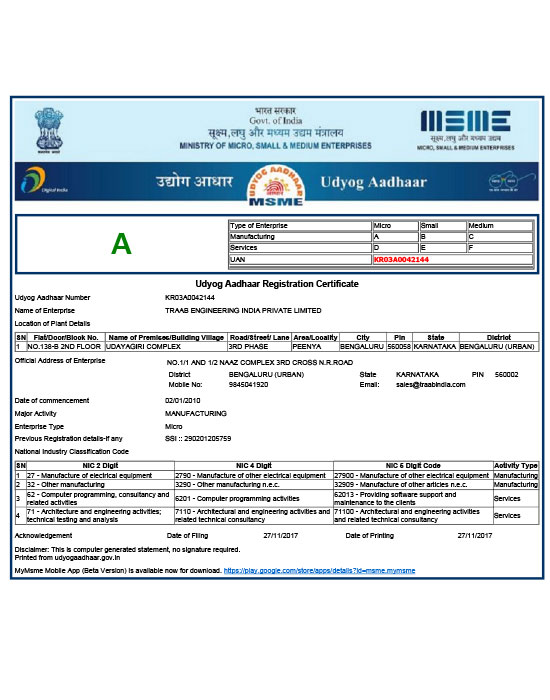 Traab Engg, India Pvt. Ltd
No: 1/1, & 1/2, NAAZ Complex,
3rd Floor, 3rd Cross, N.R. Road, Bangalore – 560002.

Phone : 080 41325063 Fax : 080 41325063
E.mail : sales@traabindia.com
© Traab Engg India All Right Reserved